Safeguard Your Home with Disinfection Services in New Castle
Through courage and determination, the team at Paul Davis handles things the right way when it matters most. We're available to give you a sense of safety and care and are available to answer to biological hazards, even in this pandemic, in order to protect you and your loved ones at home.
Keep Your Home Safe
These are some of the steps we take to protect everyone's well-being and safety:
Disinfect and clean high-contact surfaces: Our experts have the proper tools and equipment to eliminate microbial growth, viruses, pathogens and other bacteria.
Take the necessary safety measures: We'll ask about everyone's health before we begin so as to not put anyone in danger. Our team wears face masks and shoe covers to stop contaminants from being brought into your home.
Offer pertinent information: As experts in the industry, we can provide you accurate and useful information that'll help protect your health and safety. We know that there is much uncertainty out there about coronavirus, so we're here to address those concerns according to the most recent available updates.
We Keep Safe for You
Transmitting coronavirus is fairly easy when near an infected person or when you touch your eyes, nose or mouth after being in contact with the virus. The contractors at Paul Davis maintain good hygiene and adhere to CDC guidelines to make sure that we keep our customers safe. We frequently use hand sanitizer, wash hands for an appropriate amount of time with soap, sanitize surfaces and maintain a safe distance of six feet from others.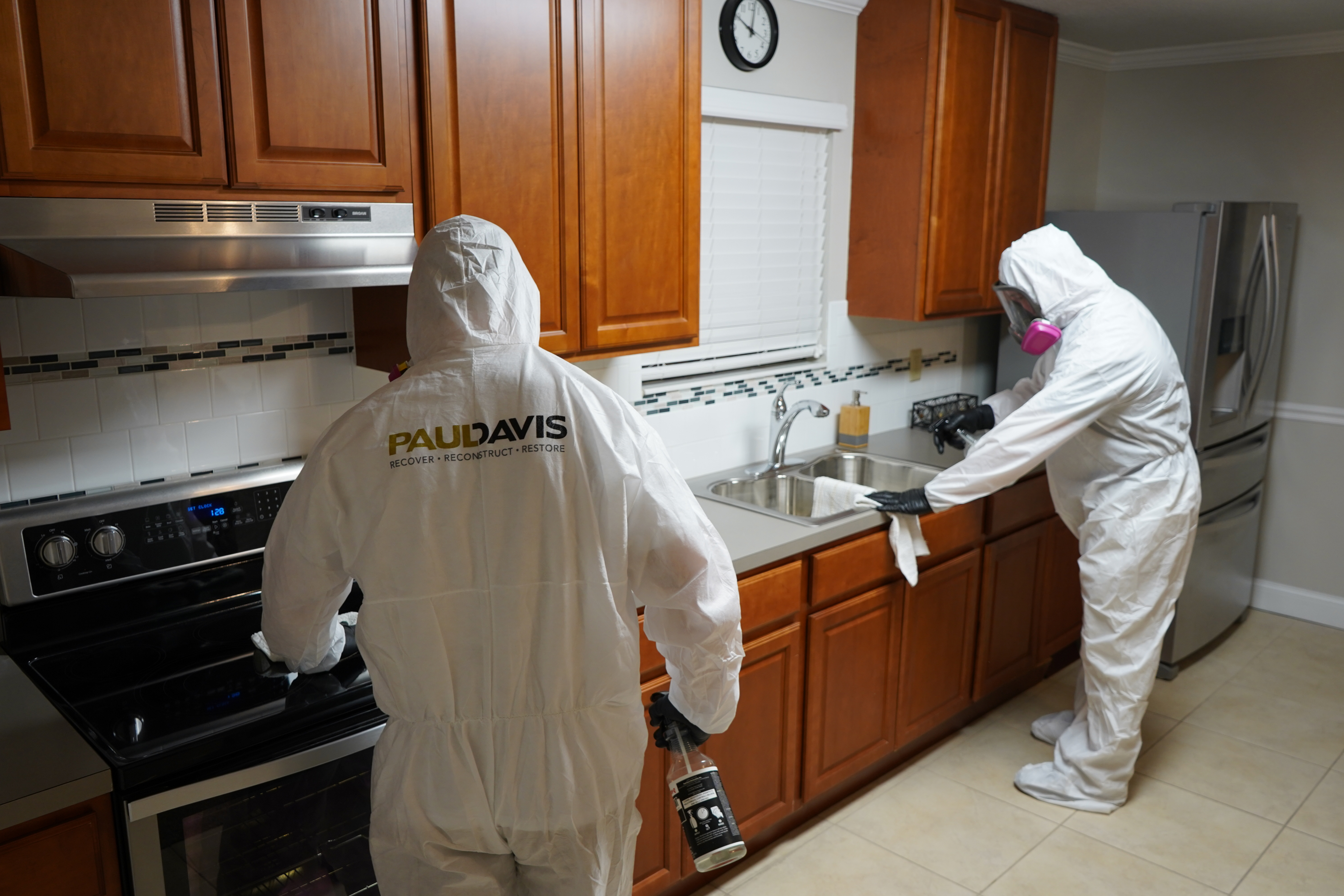 Let's Protect Everyone
Prior to our team arriving, there are a few ways you can keep yourself and our staff safe. Primarily, it is important for us to know if you have any apprehension or special safety measures you would like us to put in place. For example, we can email you any additional information rather than leaving behind paper documents and other information.